Summit 2022
Join us for the latest developments and innovations from the Nextflow world.
In person|Virtual
Barcelona, October 12-14, 2022
View program
Sponsored by
Key information
Nextflow Summit I Oct 12-14
nf-core Hackathon I Oct 10-12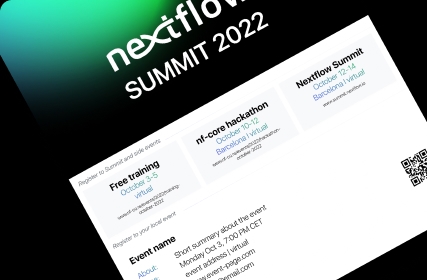 And there is even more, join community events
Join some of the side events that are hosted by community members. Tranings, streamings, and more.