A week of Nextflow goodness
We believe that the Nextflow Summit should be available to everyone, everywhere. That's why the Nextflow Summit and nf-core Hackathon will be streamed live and presentations made available after the event.
Nextflow Summit begins at 5:00 PM CET on Wednesday, October 12, and closes 1:30 PM CET Friday, October 14.
Download program PDF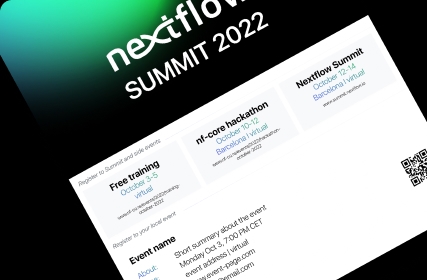 Host community streaming event
We encourage anyone to host a local community streaming event. Use our poster template to share with your community and add the event to this website.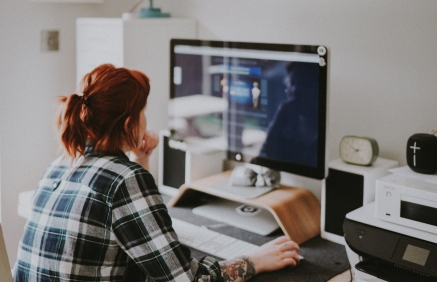 Oct 3-5, 2022 | WEBINAR
Nextflow and nf-core training
Get ready for the nf-core hackathon by joining the Nextflow and nf-core training event virtually on Gather. Three events will be run in parallel to cater for all time zones.